Many hyperlinks are disabled.
Use anonymous login to enable hyperlinks.
Overview
Content
Integrated Geographic Information System - Tool Kit
The current status is "work in progress" and prototype.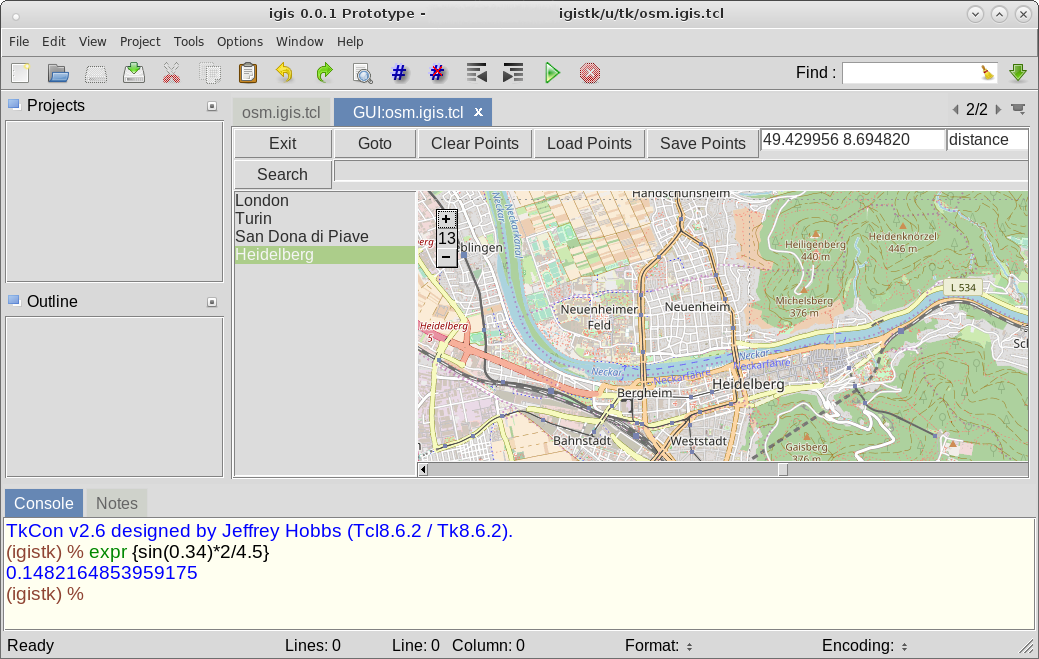 Collection of GIS tools and libs related to the following tasks:
OSM Data Processing and data conversion,
Data Quality Assessment,
Spatial Data Fusion,
(3D) Generalization...
Prospectively, IGIS.TK can be utilized as either a general-purpose GIS application or advanced GIS programming environment
Motivation and Aims
IGIS.TK would provide and command-line and GUI environment for quick prototyping and professional development of GIS applications and conducting geoprocessing.